Advent, Advent, a little light is burning… And even two are already burning on Sunday!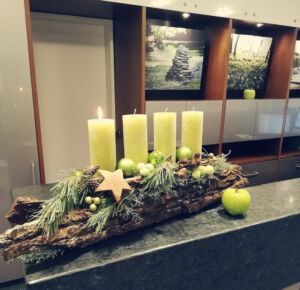 How do you like our Advent wreath? He has been decorating our reception area since Monday. We are absolutely in love
The contemplative time is approaching and the year is over sooner than you think – so think about your medical check-up. This is also important for the bonus booklet.
We wish you a good start into the weekend and lots of fun on Sunday when you light the second candle on your Advent wreath!