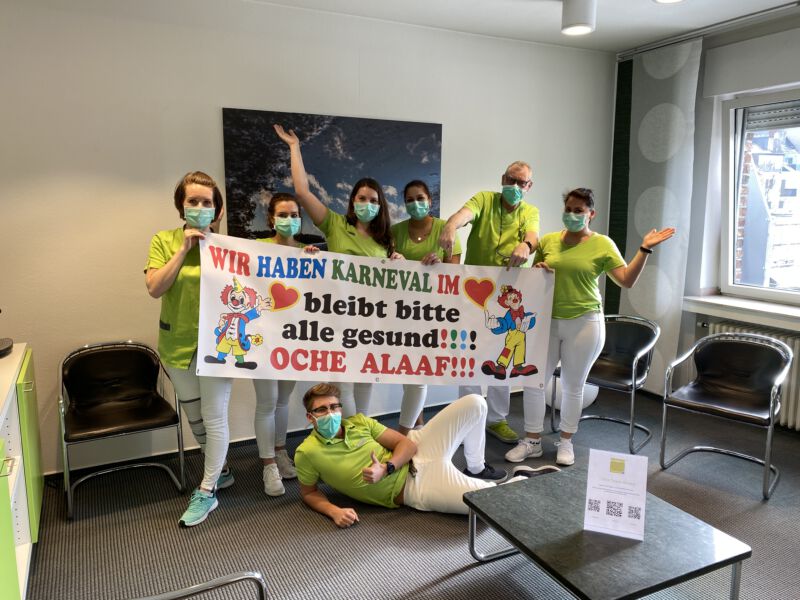 OCHE Alaaaaf!
Even if Theaterstrasse remains carnival-free this year,
we have the Öcher Carnival in our hearts ♥ ️🍏
We are always happy to support charitable projects in our region! In this case in favor of the Aachen zoo! Thank you
for your use!
Carnival also means moving something together!
Your practice team 🙂